Share Now
TOP 5 PART TIME ONLINE JOBS IN THE PHILIPPINES
A few years into my first career as certified public accountant/auditor, I realized that having a single source of income was not enough to help me reach my goals in life.  In fact, relying on a single source of income made people like me financially vulnerable. This realization has led many young professionals wanting to have a part time job to earn more income while still young.  For me this was my light bulb moment.
The good news is that when I started looking for ways to monetize my free time, I found out that there are actually plenty of part-time work opportunities that are available.  However, selecting which part time job to pursue was confusing. To give you a head start, I have listed below a list of the top 5 most popular part-time online job opportunities that are available here in the Philippines:
Financial Advisors
Of all the part-time jobs featured in this blog, being a Financial Advisor is by far the most rewarding.  It is a career that offers numerous opportunities in terms of financial rewards, learnings, experiences and to help people on their journey to financial success.
FREELANCE – WRITER
People who are skilled in writing and gets satisfaction in expressing their creativity through written outputs can earn more by accepting freelance writing gigs.
Tasks

 

The tasks of a freelance writer will depend on the writing job that you choose as well as your profile or expertise. It can be writing of business plans, letters / correspondences, different researches and other writing support that you can give.
Salary

 

For international writing jobs, you can get at least $10 – $30 per assignment.

Locally, based on filipinowealth.com, an entry level writer can earn between 17,000 – 20,000 per month, while an experienced writer typically earns between 20,000 – 35,000 pesos per month.

Qualification

 

Strong writing skills

Good grammar and subject, verb agreements

Ability to meet deadlines

Ability to fly solo

Accept and learn criticism

Be comfortable marketing skills

Self-starter

Can handle rejection

Be a good juggler

How to apply
Step 1: Explore freelancing writing job opportunities (e.g., Writer Bay

or Upwork).

Step 2: Create your freelance writing site profile.

Step 3: Make your freelance writing portfolio while applying for

writing jobs.

Step 4: Take a freelance writing course or two to hone your skills.

Step 5: Grow your freelance writing business with your own

marketing funnel.
PART-TIME FACULTY
Those who yearn for a sense of pride by having a role in shaping the future of the youth can earn more by pursuing a part-time career in the world of academia.
Tasks

 

Most likely, part-time faculty focuses in teaching and supervising students. In a university setup, there are certain schedules and subject expertise given to their part-time faculties.
Salary

 

The highest salary for a part-time instructor in the Philippines is more or less Php 500.00 / hour while the lowest salary for a part-time instructor in Philippines is Php 125.00 / hour.
Qualification

 

ü  Master's degree holder or licensed teacher.

ü  Self-motivated and a competent professional with in-depth knowledge of teaching best practices, excellent written and verbal communication skills. Can demonstrate outstanding presentation and interpersonal abilities.

ü  At least 2 to 3 years of experience is advantage.

ü  Can create lecture presentations and videos for use for class work.

ü  Organized, good communication skills to conduct online classes, up to date with the trends in the film industry.

ü  Physically and mentally fit with good moral character.

ü  Must be computer literate.

How to apply
You can use the different job hiring platform online or through Facebook. Interested applicants can also directly apply to their prospect schools.

For PUBLIC schools or universities:

ü  Letter of intent

ü  Accomplished Personal Data Sheet (form may be downloaded from their official website)

ü  Curriculum Vitae

ü  Diploma

ü  Transcript of Records

ü  List of trainings and seminars attended

ü  Certificate/s of employment

ü  Other supporting documents

For PRIVATE schools or universities:

ü  Intent Letter

ü  Curriculum Vitae

ü  Credentials (diploma, TOR, trainings, and seminars, etc.)
RESEARCH ANALYST
People who enjoy rummaging through various references to find important information and finds gratification in understanding the story behind data can use their ability to earn more during their spare time by accepting part-time research works.
Tasks

 

ü  Use a variety of sources to research and analyze topics, becoming an expert in a field.

ü  Collect and analyze quantitative data.

ü  Present results in written and oral formats.

ü  Interview clients or team members to identify information needs and deliverables.

Salary

 

Based on our research on the Average Research Analyst Salary in the Philippines, the average salary for a research analyst is ₱284,087.00 / year which is 23,673.92 per month.

Qualification

 

ü  3+ yrs. experience in related field

ü  Bachelor's Degree required. Preference in social sciences, applied statistics or other research-oriented field

ü  Technical background with an analytical mindset and a passion for applied science.

ü  Proficient in Microsoft Office tools

ü  Exceptional writing and verbal English communication skills

ü  Work with minimal supervision

ü  Ability to effectively manage time, prioritize deadlines, and see assigned parts of projects through to completion on deadline

ü  Working knowledge of the design and implementation of data collection and research procedures and protocols

How to apply
You can use the different job hiring platform online or through Facebook.
ONLINE ENGLISH TEACHER
Individuals who love the idea of meeting people from different countries and are effective communicators can get additional income by teaching short online courses in English.
Tasks

 

ESL teachers prepare course materials and design lessons that cover all aspects of the English language, whether written or verbal. They keep track of student progress and customize individualized plans for students with special requirements. They're also responsible for creating a positive class environment and encouraging students to reach their learning goals.

ESL teachers' job duties include:

ü  Organizing coursework and learning materials

ü  Assessing student progress and writing reports

ü  Following national and regional policies for teaching English as a second language

Salary

 

Based on research, the average online tutor salary in Philippines is ₱720,000.00 per year or ₱369.00 per hour. Entry-level positions start at ₱480,000.00 per year, while most experienced workers make up to ₱720,000.00 per year.
Qualification

 

ü  Open to college undergraduates and graduates who are of legal working age

ü  Proficiency in speaking the English language with a neutral accent

ü  Experience in teaching Business English, IELTS, and TESOL to foreigners is an advantage

ü  A teaching certificate like TESOL, TEFL, etc. or a professional teacher's license is preferred

How to apply
You can use the different job hiring platform online or through Facebook. Interested applicants can also apply to different online teaching sites like 51Talk, Weblio, Rarejob, Funnyedu, Eigox, and  Bizmates.
I was in your shoes before. I was only 22 years old when I searched for a part time job. My prime motivation back then was to earn money, save more, invest more and learn some new skills. But then I realized that in pursuing any part time job, just like any other kind of job, it must be something that you enjoy and has a meaning in your life. As for me, I find being a financial advisor as a perfect fit. After almost 10 years of being in being a financial advisor, I still find joy and passion in serving my clients. I started part-time and when I found my calling, I went full time. And I hope that you will also find yours.
If you are interested to be an advisor just like me, take the 1st step now. Join my insurance team. Click on this link and answer the quiz: https://aetosfph.com/advisor-quiz/. I hope to mentor you soon.
ABOUT THE AUTHOR: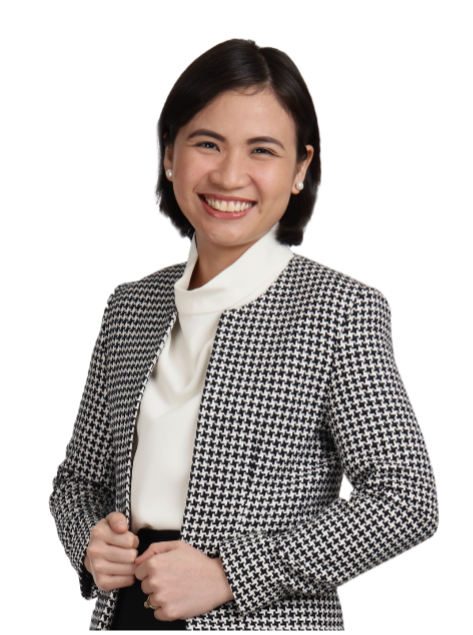 Hi! I am Mica Fernandez. I am a CPA by Education. I worked as an external auditor for 3 years in Price Waterhouse Coopers (PwC) (also known as Isla Lipana & Co.). While still working in PwC, I became a part time financial advisor at the age of 22. At age 24, I decided to resign in PwC and focus on my financial advisory business. It was a leap of faith for me because I was still young, and I have a family to support.
I was inspired by my drive to be successful and to help more Filipinos be financially literate. Because of this, I received several awards from our company.
I believe in the value of continuous education that is why I always enroll in classes that can help me serve my clients and advisors well.  I received several designations such as: Certified Wealth Planner, Certified Estate Planner Philippines, Global Leadership Management Professional and Associate in Agency Leadership Program.
Today, at age of 32, I am now leader a group of dynamic advisors and leaders with the hopes of reaching more Filipinos and helping them achieve financial freedom. We are currently one of the top team of financial advisors in the Philippines. I am driven by my personal mission of creating a positive impact in the lives of my advisors and clients.  I would love to mentor you to become a great financial advisor.