Share Now
Last Update of this Blog: July 10, 2023
(If our research in this blog is no longer updated, please send us an email at careers@aetosfph.com so we can update the commission rates of other companies mentioned here)
Being a financial advisor in the Philippines differs greatly from other advanced countries. In other countries, financial advisors are paid consultancy fees for giving money advice.
In the Philippines, however, financial advisors earn commissions for selling products since most Filipinos will not pay consultancy fees for financial advice given to them.
For those wanting to be financial advisors, one of the considerations is whether the company you are applying to be a financial advisor provides the highest commission per sale.
For example, would you choose to work for a company that gives P100,000 per month vs. only P50,000 per month for the same level of effort? Most likely, you would go for the highest offer.
Before this blog was written, we took research among all major life insurance companies in the Philippines to determine which life insurance company provides the highest commission for financial advisors. And here is the result of our research:
Based on our research, this company (Company A) provides a 45% commission. The commission goes up to 65% if the agent meets specific parameters. Here's a quick computation:
1. Large Sale: P100,000 paid by the client – commission is at P45,000 (can become P65,000 if the agent was able to meet parameters)
2. Small Sale: P20,000 per year paid by the client – commission is at P2,000 (20%)
3. Less than P20,000 sale – commission is at 10%
Another company called Manulife Philippines gives a 40% commission on the amount paid by the client. If the financial advisor can meet the parameters, the commission becomes 60%. Here's a quick computation
1. Large Sale: P100,000 paid by the client. The commission is at P40,000 (can become P60,000 if the agent meets the parameters)
2. Small Sale: P20,000 per year paid by the client – commission is at P2,500 (25%)
*Amounts mentioned above are based on first-year commission; both companies provide commissions after year 1.
So which company provides better commissions? Is it Company A or Manulife? The answer depends on how long you want to receive commissions for a few years only or if you want to receive commissions every year as long as client did not close their insurance.
Why is this so?
The answer is on the trail commissions. Manulife provides a trail commission of 0.30% of the total value of your client's investments. If your client does not withdraw their funds, you will receive a trail commission every year FOREVER.
Trail commissions are computed by totaling the investment fund value of your client's money and multiplying it by 0.30%. For example, if you were able to sell to several clients and their investment value has reached P3 Billion pesos, you multiply that by 0.30%, and you will get P9,000,000 as trail commissions every year forever as long as clients do not withdraw their funds from Manulife. Trail commissions are a form of passive income, and so far, only Manulife has this generous rate.
For example, if you join Manulife at age 25, these are the projected trail commissions that you will earn per year and per month: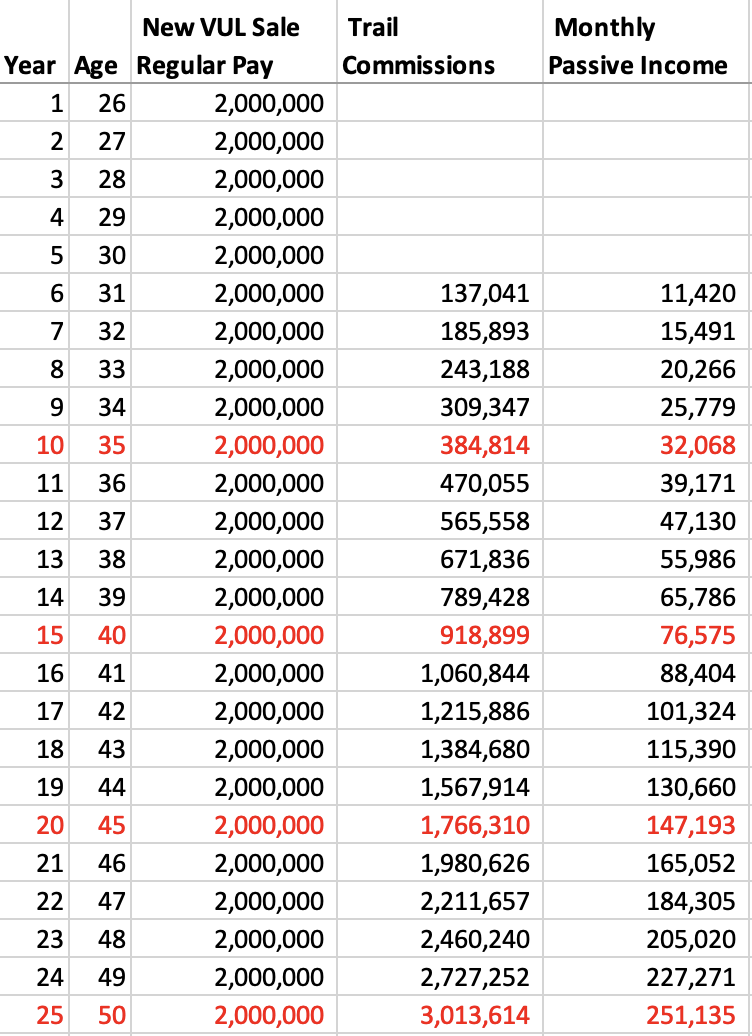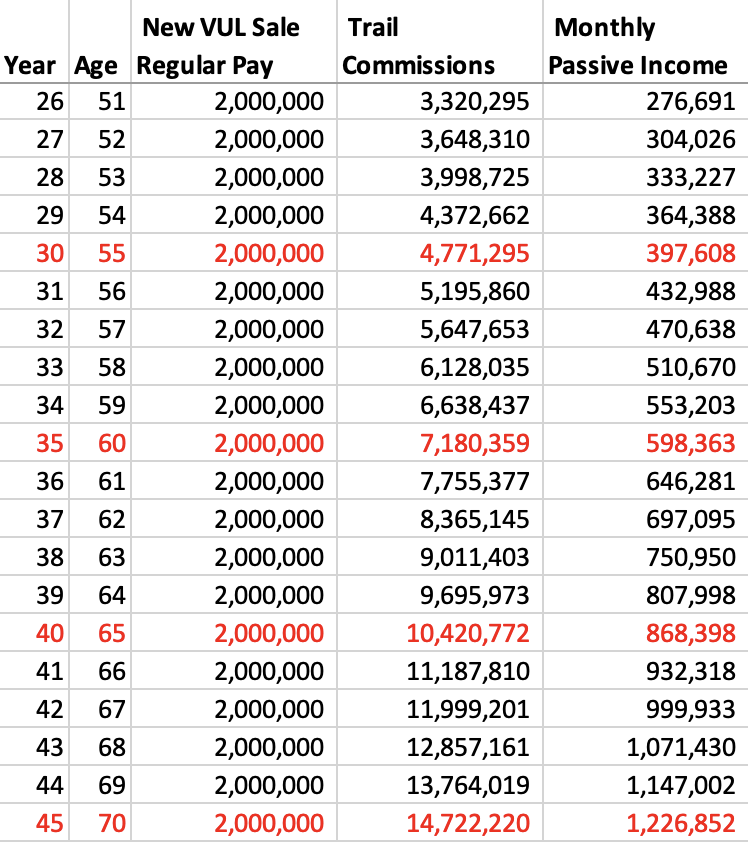 As you can see, starting the 6th year of being a financial advisor in Manulife, you will get an estimated passive income from trail commissions of P137,000 per year, which goes up to:
10th year – P384,814 per year
15th year – P918,899 per year
25th year – P3,013,614 per year and so on
Versus other companies who only give commissions for a maximum of 3 years or 5 years only.
Why are trail commissions important?
This is because prices of goods and services are increasing yearly, and there are times when you do not have a sale for that month. For example, some financial advisors take a month-long vacation abroad with family. The trail commissions give the financial advisor additional income even if the advisor cannot sell for that month (since trail commissions are given every month). Further, it also allows the advisor to have increasing income for being loyal to the insurance company they are working with.
AND THE WINNER IS:
MANULIFE – THAT IS WHY WE CHOSE TO PARTNER WITH MANULIFE AT AETOS FINANCIAL.
Additional benefits on top of the agent's commission for qualified producing advisors:
*Company retirement pension benefits
*On top of what Manulife gives, Aetos Financial Insurance Agency also gives free health cards for producing advisors  (Inpatient, Outpatient, Consultation, Life Insurance, Critical Illness)
*Trip Incentives – Local (Boracay, Palawan, etc.), International (US, Europe, etc.)
*And more!
AETOS ADVISORS CAN SELL OTHER PRODUCTS:
Aside from being able to sell life insurance from Manulife, here are other products that Aetos Financial Advisors can offer:
UITFs and Mutual Funds – Some clients have short-term goals like saving for a car or in the next 2 to 3 years. Life insurance products cannot cater to this need as there are insurance charges for life insurance-based investments. Only pure investment products like UITFs and Mutual Funds can cater to this need (no insurance charges and no early withdrawal fees). –

Commission rate is usually 1% to 2% of the amount invested. A yearly trail commission is also given.

Health Card from Pacific Cross, Philcare, etc. – Commission rate is as high as 10 to 15% every year as long as the client continues to renew
Car, Property, and other Non-Life Insurance from Malayan, Pioneer, Standard, and Pioneer – Commission rate is also competitively high –

Commission rate varies depending on the product from 25% to 50% every year.

Group Insurance – Sell an insurance policy where the payor is the business for the benefit of their employees (minimum five employees per company) –

Commission rate is usually 10% to 15% yearly as long as the business renews its insurance yearly.
To appreciate the beauty of pure investment products (no insurance charges) UITFs: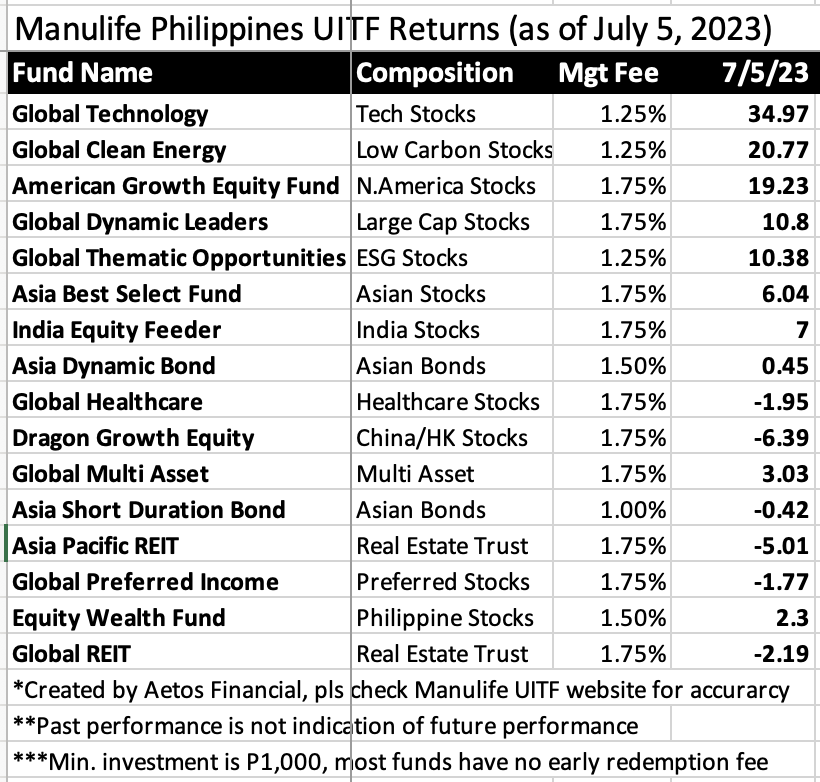 *If you invested P1,000 in Manulife's Global Tech Fund in January 2023, it could have grown to P1,349.70 by July 5, 2023.
ARE THE PRODUCTS GOOD?
Another question potential financial advisors would ask is, are the products good? With Manulife, the answer is a big yes for two main reasons. Their health cover is until age 100, while most companies cover only until age 65. For example, this health coverage is until age 100: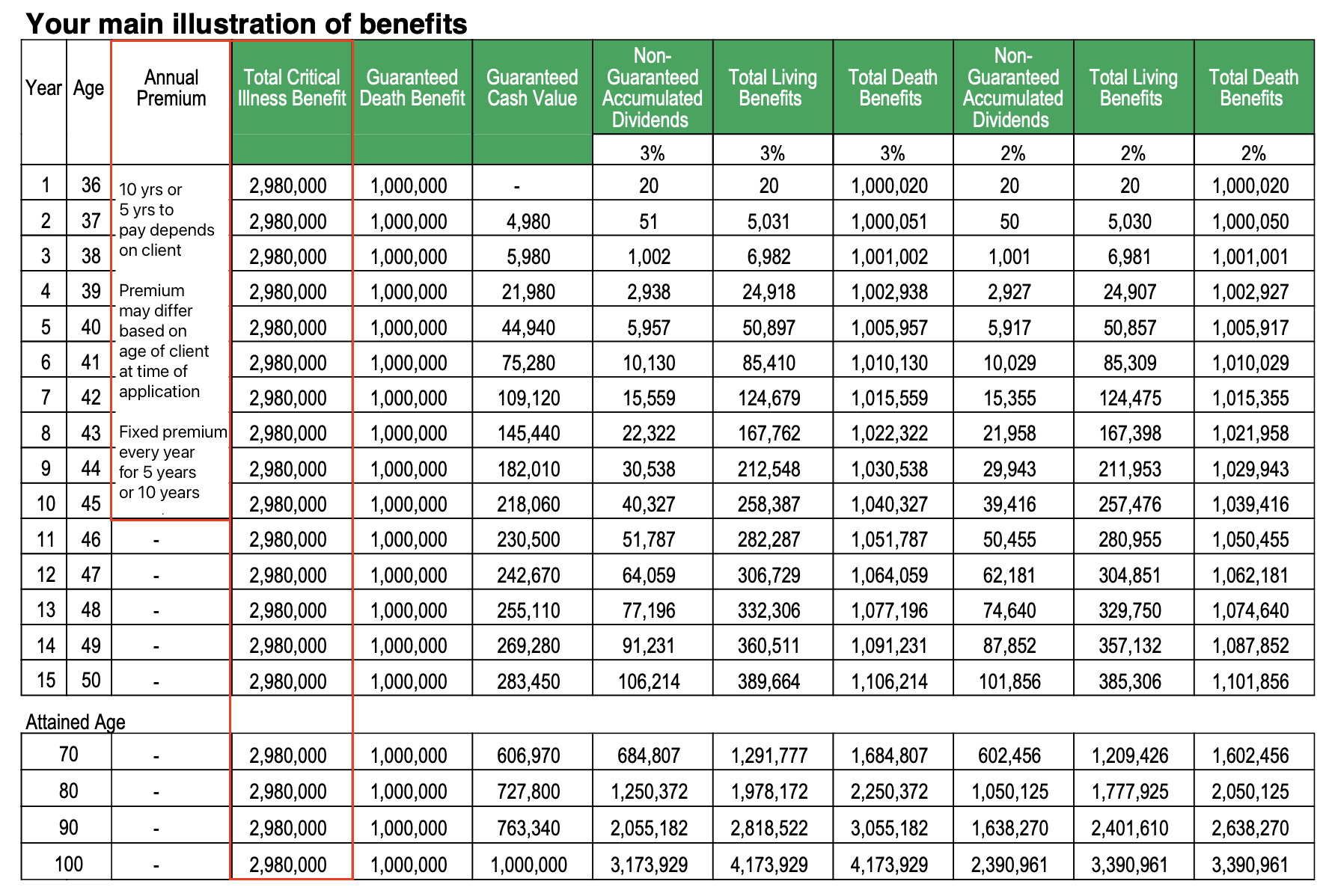 Manulife also caters to high-end and low-end clients because their products are very affordable. Imagine for as low as P199 per year; your clients can already get insured.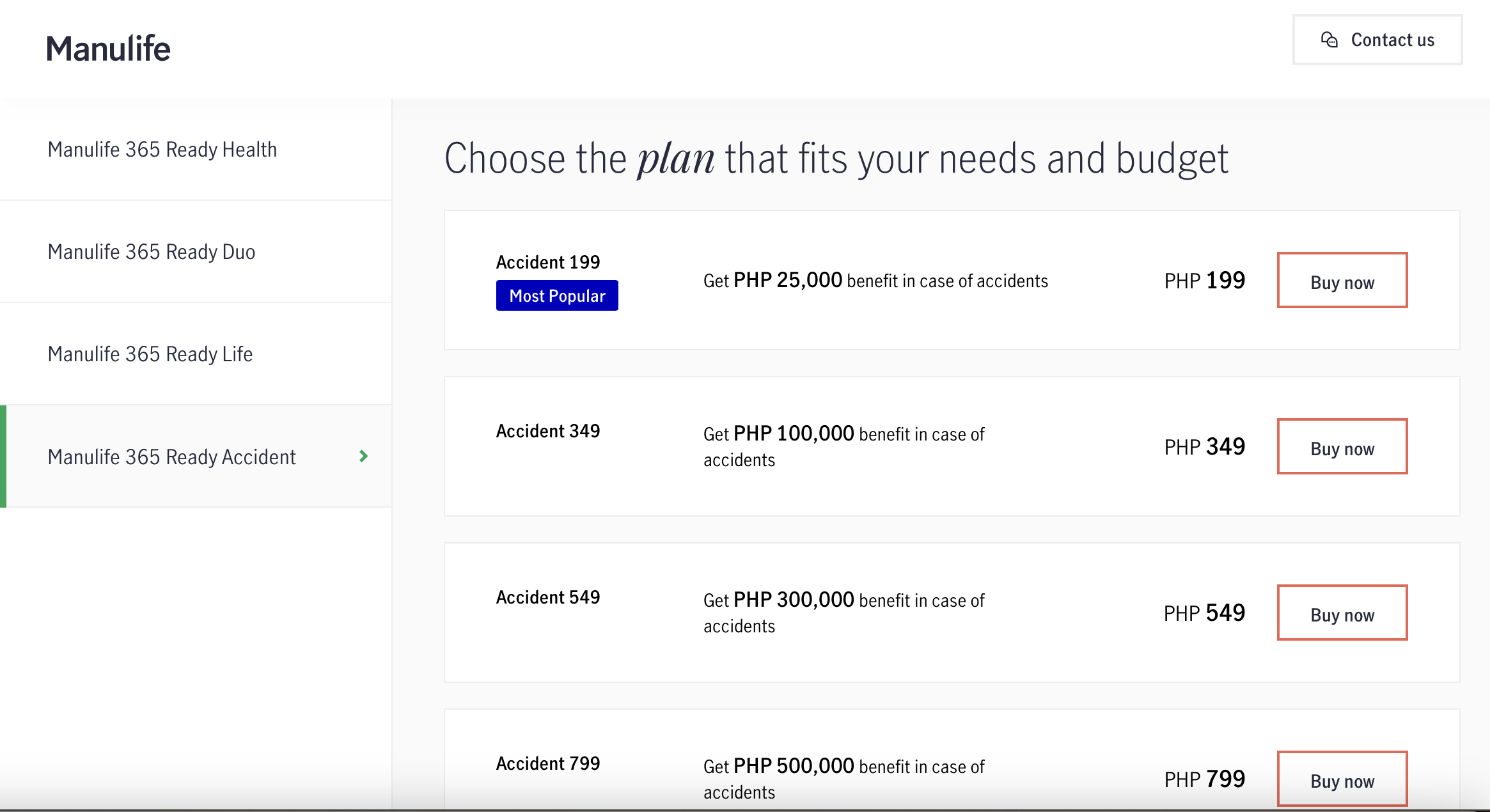 IS MANULIFE A STABLE COMPANY?
Manulife is the largest Canadian life insurance company in Canada and also the largest publicly listed company in the Philippines based on the data from Philippine Stock Exchange: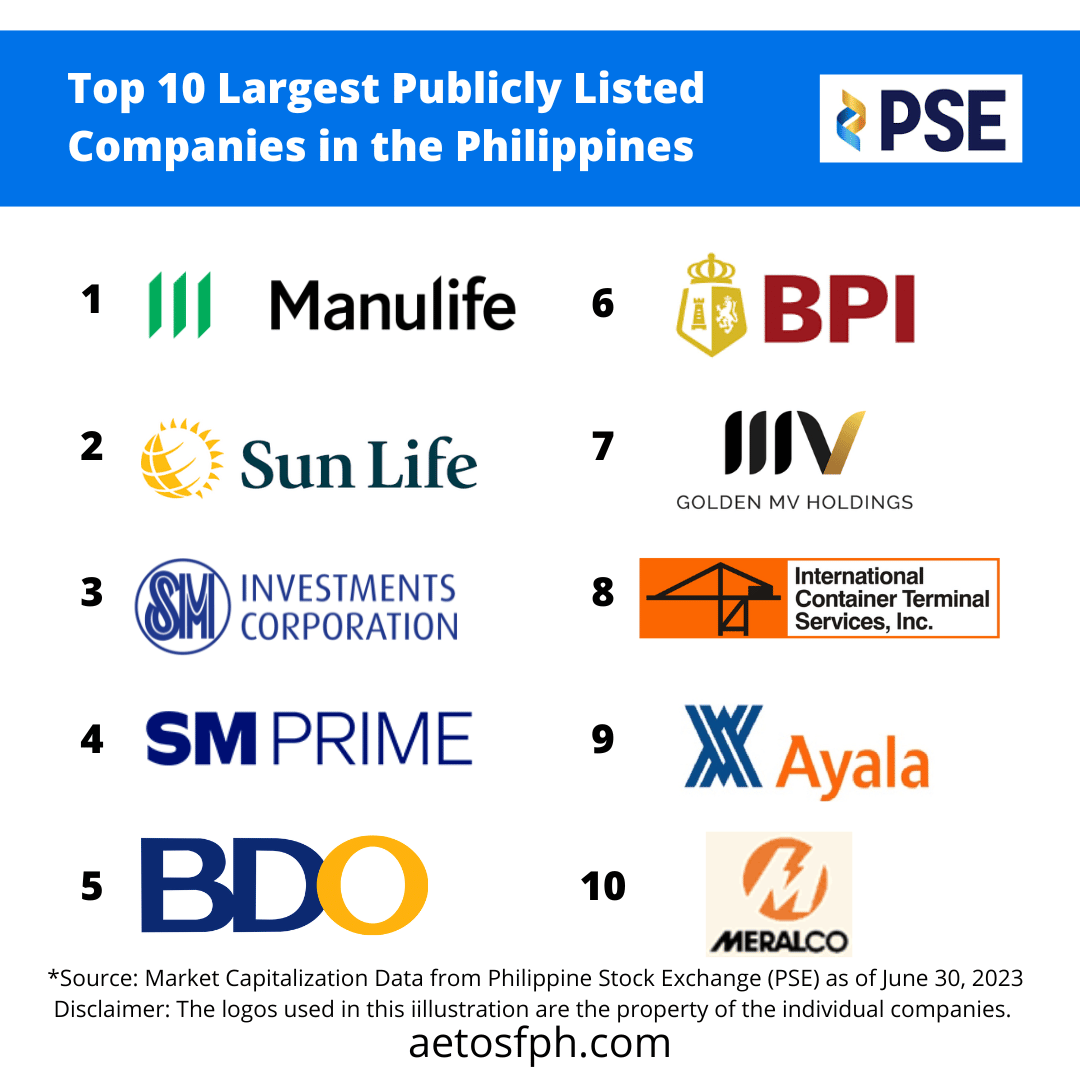 HIGH RISK HIGH RETURN JOB
It could be tempting to say that Insurance Agents are earning so much. However, note that many rejections and frustrations bring about the life of an insurance agent. To make one sale, you must talk to as many as ten people, especially inexperienced ones.
The commission rates for insurance agents may look big at the onset. Still, it entails a lot of responsibility to take care of the client until the client essentially dies, where the agent will also help in the claims process and coordination with the beneficiaries upon their death or sickness.
So at the end of the day, being a financial advisor is like having a business. You have to have that entrepreneurial spirit. Indeed, it is the highest-paying hard work and the lowest-paying easy work – and you choose your income either way.
BECOME A FINANCIAL ADVISOR NOW BY CLICKING HERE
WHO IS AETOS FINANCIAL: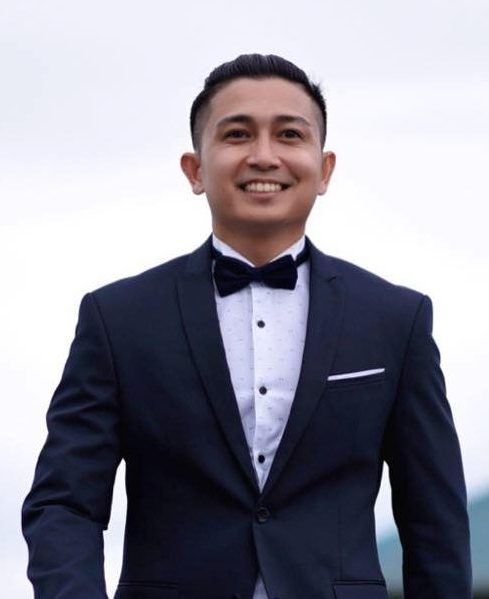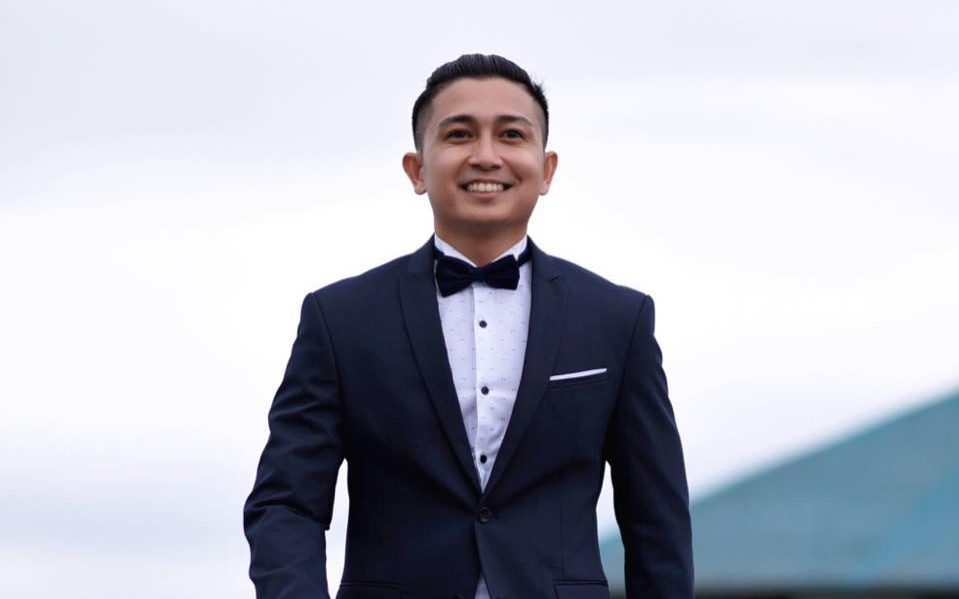 Mark Fernandez, CPA, RFC, AFA, CWP, CEPP is the founder of Aetos and started as a part-time financial advisor at age 22 in the year 2009. Despite being a Cebuano and having no friends in Manila, he was able to create a system to grow his network and increase his client base which he teaches to his financial advisor recruits who became multi awarded advisors as well.
He is youngest Million Dollar Round Table (MDRT) Member Financial Advisor at age 23 despite having no parents/relatives working at the insurance industry. He is currently an MDRT life member and is a 2022 Top of the Table Member. Because of his length of experience, Aetos has hired, trained, and produced several successful financial advisors from Luzon, Visayas and Mindanao. Mark is also the chairman of the FinancePH Group of Companies where Aetos is one of the companies under the group. Aetos was the Top 1 in terms of FYP in IL's life insurance agency rankings all over the Philippines in 2021. You may reach him at chairman@financeph.com or visit the Aetos office in Makati or check his website at www.mjtfernandez.com. He is currently completing his Master's Degree at the Asian Institute of Management (AIM) Makati City.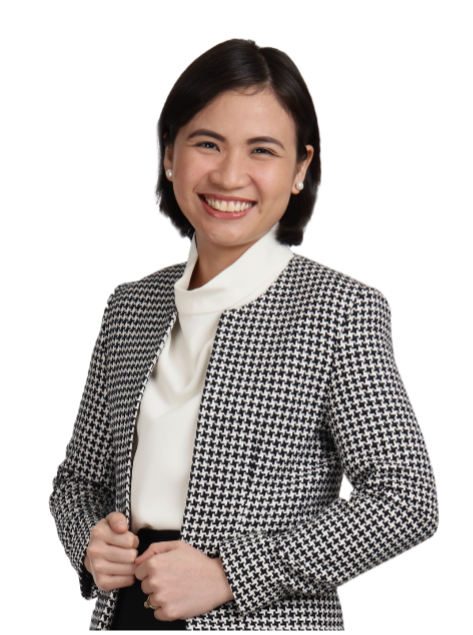 Mica Fernandez, CPA, CWP, CEPP, GLMP is the President of Aetos Financial. She worked as an external auditor for 3 years at Price Waterhouse Coopers (PwC) (also known as Isla Lipana & Co.). While still working at PwC, she became a part time financial advisor at the age of 22. At age 24, she decided to resign from PwC and went to become a full time financial advisor despite earning only pure commissions and no fixed income. It was a leap of faith because she was still young and financially supports her parents who are in Batangas. Because her leap of faith, she received several awards from GAMA International as financial advisor leader.
She believes in the value of continuous education which is why she always kept herself up to date with the latest in finance to help serve her clients and advisors well. Today, she is now leading a group of dynamic advisors from different age groups and from different parts of the country with the hopes of reaching more Filipinos and helping them achieve financial freedom. She is driven by her personal mission of creating a positive impact in the lives of my advisors and clients. She enjoys mentoring new financial advisors to become multi awarded financial professionals.
*CPA – Certified Public Accountant
*RFC – Registered Financial Consultant
*AFA – Accredited Financial Analyst
*CWP – Certified Wealth Planner
*CEPP – Certified Estate Planner Philippines
*GLMP – Global Leadership Management Professional