Share Now
Are you planning on becoming a financial advisor? Aspiring financial advisors and insurance agents must pass the insurance exam administered by the Insurance Commission (government). Most people fear that they will not pass the insurance exam, so we created this blog to help you increase your chances of passing the insurance exam for financial advisors.
Types of Financial Advisors
In the Philippines, some financial advisors are:
Life Insurance Agents – They sell life insurance products
Investment Solicitors – They sell pure investments like mutual funds and UITF
Non-Life Insurance Agents – They sell car insurance, property insurance, surety bonds, pet insurance, etc.
Health Card Agents – They sell HMO (Health Cards)
Types of Life Insurance Examination
There are two types of examination that insurance agents need to take:
1. Traditional Examination – this examination is mainly about the following:
Definition of Life Insurance

Types of Insurance

Insurance Companies

Services of Life Insurance

Basic Life Insurance Terms

Plans & Riders

Underwriting

Policy Provisions

Quality Business

Code of Ethics
2. Variable Examination
Introduction to Investments
Risk and Rewards
Key Considerations Before Investing
Types of Investment Instruments
What is VUL
Single Premium VUL
Basic Transactions of VUL
VUL vs. Traditional
Code of Ethics
First Things First
Initially, you have to select the right team to join first. When looking for a job, one of the first considerations is the salary you will be paid. Why work for a company that will only pay you P15,000 when you can be paid P65,000 for the same effort, for example?
In the same way, you have to ask how much commission you will get if you sell a product from that company. That way, you will know if you are adequately compensated.
In this blog titled "Which Life Insurance Company Pays the Highest Commission Rate," we explore which company gives the best benefits for financial advisors.
You may also check my article: "Best Life Insurance Company In The Philippines To Be A Financial Advisor."
Which one should I take? Traditional or Variable Exam?
You will most likely be taking the Variable Exam first since most products now sold in the Philippines are variable products or products whose returns are based on the stock market or bond market.
In our company at Aetos, we suggest our financial advisors first take the Traditional Insurance Exam because that will allow you to sell health insurance, group insurance (for company employees), whole life, and term insurance. Aside from this, the exam is much easier than the VUL exam, and the schedule for this exam is much easier to reserve than the VUL exam. Further, we noticed that financial advisors good at selling traditional products could quickly master VUL products. Of course, a good option would be to take both exams simultaneously if possible. The choice is still yours, as some of our advisors still go for the VUL exam first in order to sell investments.
Health Card and Non-Life Insurance
If you are also planning to sell health cards or non-life insurance such as property insurance, car insurance, cargo insurance, pet insurance, and more… you may read this article. As an Aetos Financial Advisor, you can be able to provide the following products to your family and friends:
Pure Investment Products (Mutual Funds and UITF)
Sometimes, some clients have short-term goals like saving for a car in the next 2 to 3 years. A license to sell Mutual Funds or UITF is suitable because it allows your clients to save for shorter-term goals. Insurance-based investments (not purely investment products) have early withdrawal fees and insurance charges deducted from the investment.
For example, say your client saves P2,000 per month for 3 years. The total for this is P24,000 per year or P72,000 for 3 years. Your client should at least have P72,000 after 3 years plus investment income. However, if the product suggested by the financial advisor has an insurance component, chances are there will be fees for early withdrawal. Further, there will also be monthly and yearly insurance charges deducted. Hence, it is possible that the money received by the client after 3 years will be less than P72,000 if it is not a pure investment product (has an insurance component).
For this reason, having a mutual fund or UITF license is good.
If you want to offer mutual funds and UITF products, fill out this form so we can contact you.
Life Insurance Exam Preparations
The level of preparation you need will depend on the type of exam you are going to take. Most financial advisors take one exam first. Some financial advisors take both traditional and variable altogether.
The Variable Exam is more technical investing and has computations.
The Traditional Exam is more on legal, insurance, and ethics.
Both examinations are all multiple choice and have 50 questions to be completed in one hour.
To prepare for this exam, our financial advisors in Aetos take the online video reviewers and download the mock exams on our team's website. Each batch of mock exams below has 50 questions. There are eight mock exam batches available on our website at https://euniv.financeph.com. Currently, we have a high passing rate of 95% for our financial advisor. The secret – do the review not just to pass the exam but to use those learnings to teach your clients in the future.
Staying Positive
Most of the time, you will feel scared that you will not pass the exam. Don't be discouraged. Just keep on praying, keep learning, keep studying. If you took the mock exam and passed it, most likely, you will pass.
The Examination is Just the Start of Something Greater
Passing the examination may be a great accomplishment, but the more significant battle is in your actual performance. Most financial advisors, even after getting good exam grades, do not even get to sell at least one insurance/investment. Others pass the exam yet do not even understand the concepts of insurance and investing because they only studied the multiple choice mock exam but did not try to understand them wholeheartedly.
Based on my experience as a financial advisor for more than ten years now (since I was 21 years old) and having my insurance agency, I was able to train different types of candidates. I noticed that those who succeed are not very good in the insurance exam but persist even when it seems complicated.
I wish you all the best in the insurance exam. I pray you will be successful as a financial advisor.
If you are unsure if you want to become a financial advisor, just try it. Who knows, this might be your calling in life.
The first step to becoming a financial advisor is knowing if you are fit to become one.
Next Step: Take This Quiz To Know If You Are Fit To Become A Financial Advisor
*If you want to know how to become a health card agent, click here.
*If you want to know how to become a non-life agent, click here.
*If you want to offer pure investment products, click here.
WHO IS AETOS FINANCIAL: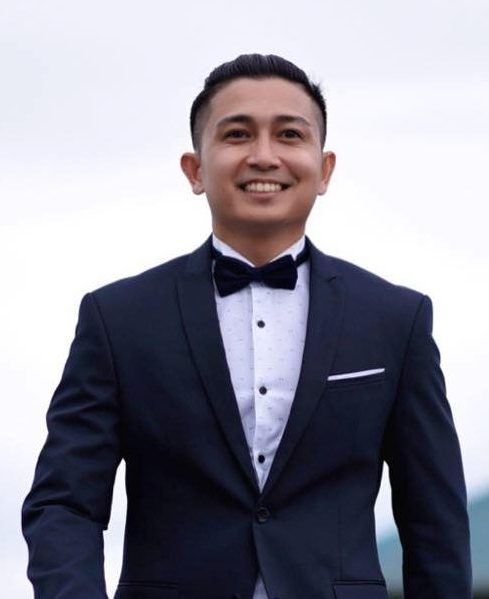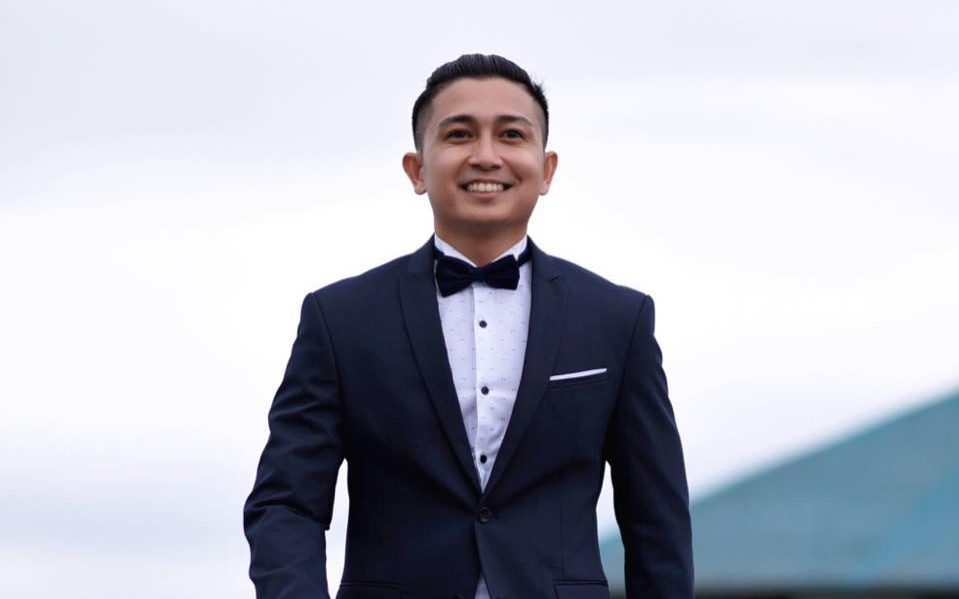 Mark Fernandez, CPA, RFC, AFA, CWP, CEPP is the founder of Aetos and started as a part-time financial advisor at age 22 in the year 2009. Despite being a Cebuano and having no friends in Manila, he was able to create a system to grow his network and increase his client base which he teaches to his financial advisor recruits who became multi awarded advisors as well.
He is youngest Million Dollar Round Table (MDRT) Member Financial Advisor at age 23 despite having no parents/relatives working at the insurance industry. He is currently an MDRT life member and is a 2022 Top of the Table Member. Because of his length of experience, Aetos has hired, trained, and produced several successful financial advisors from Luzon, Visayas and Mindanao. Mark is also the chairman of the FinancePH Group of Companies where Aetos is one of the companies under the group. Aetos was the Top 1 in terms of FYP in IL's life insurance agency rankings all over the Philippines in 2021. You may reach him at chairman@financeph.com or visit the Aetos office in Makati or check his website at www.mjtfernandez.com. He is currently completing his Master's Degree at the Asian Institute of Management (AIM) Makati City.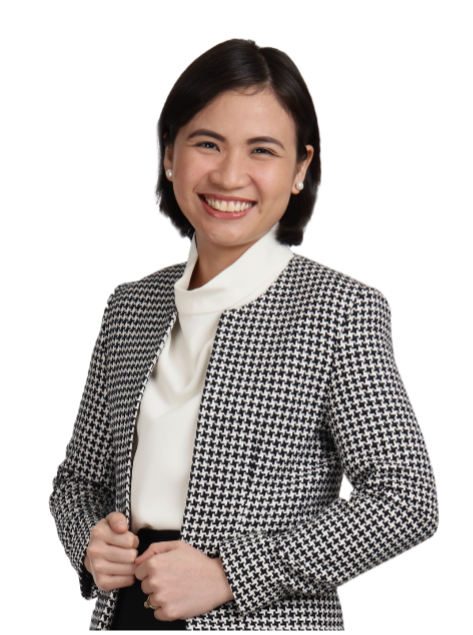 Mica Fernandez, CPA, CWP, CEPP, GLMP is the President of Aetos Financial. She worked as an external auditor for 3 years at Price Waterhouse Coopers (PwC) (also known as Isla Lipana & Co.). While still working at PwC, she became a part time financial advisor at the age of 22. At age 24, she decided to resign from PwC and went to become a full time financial advisor despite earning only pure commissions and no fixed income. It was a leap of faith because she was still young and financially supports her parents who are in Batangas. Because her leap of faith, she received several awards from GAMA International as financial advisor leader.
She believes in the value of continuous education which is why she always kept herself up to date with the latest in finance to help serve her clients and advisors well. Today, she is now leading a group of dynamic advisors from different age groups and from different parts of the country with the hopes of reaching more Filipinos and helping them achieve financial freedom. She is driven by her personal mission of creating a positive impact in the lives of my advisors and clients. She enjoys mentoring new financial advisors to become multi awarded financial professionals.
*CPA – Certified Public Accountant
*RFC – Registered Financial Consultant
*AFA – Accredited Financial Analyst
*CWP – Certified Wealth Planner
*CEPP – Certified Estate Planner Philippines
*GLMP – Global Leadership Management Professional