Share Now
Do you have some dollars or do you want to buy dollars while they are still cheap? If, yes why not invest in InLife's newest product?
The events that unfolded in 2020 has brought about a new normal where non-essential travel and businesses were brought to a standstill to stem the tide of transmission of the Covid-19 virus. The effects were felt across the world. The FED funds rate is now at zero and it is projected to stay that way in order to help the economy recover.
As a result, US Dollar deposits and bonds are made unattractive to investors. Also this helps the economy recovery thru more liquidity and low borrowing rates for businesses to take advantage of.
On the other hand the US Stock Market has been doing well even reaching historic levels for the S&P 500. This is brought about by the strong stimulus and monetary response, long-term view of the stock market, the impact of technology in the large benchmark indices.
Here are some of the reasons why we think it is good to invest in the US stocks during this time:
23 of 30 Global Market Capitalization Leaders are US Companies
US Stock Market is unique because of technology companies which are driving up the market's aggregate total shareholder return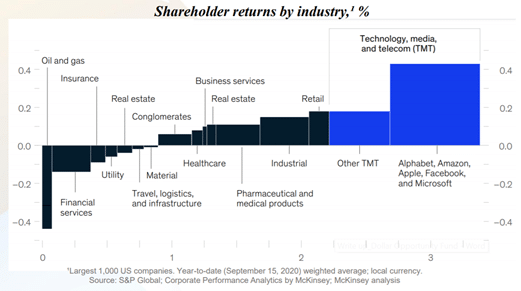 3. The market value of listed US Companies doesn't reflect employment or GDP levels in the real economy.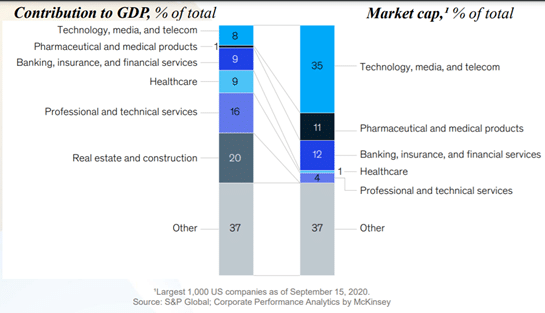 Because of this, Filipinos are considering dollar positions as a means to enhance their financial plans. As such we are launching the Dollar Opportunity Fund, InLife's first US Dollar-denominated Equity Fund that provides diversification into US growth stocks.
Dollar Opportunity Fund aims to achieve capital appreciation by investing majority of its assets (USD) in a fund principally exposed in equity securities of US companies believed to possess sustainable growth characteristics. These include small, medium, and large capitalization companies across a wide range of sectors that have exceptional growth potential and fast growing, innovative companies within these sectors.
Why invest in InLife's Dollar Opportunity Fund?
The fund is invested into different industry majority of which belongs to Information technology, industrials, consumer discretionary, health care and communication services.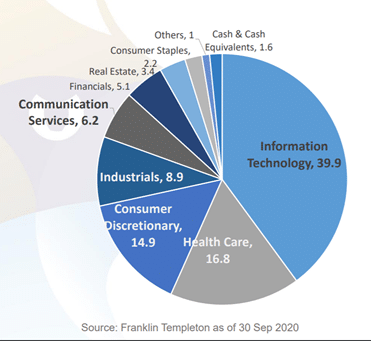 The technology, healthcare and consumer discretionary sectors have posted better growth than the broader index even during the current crisis.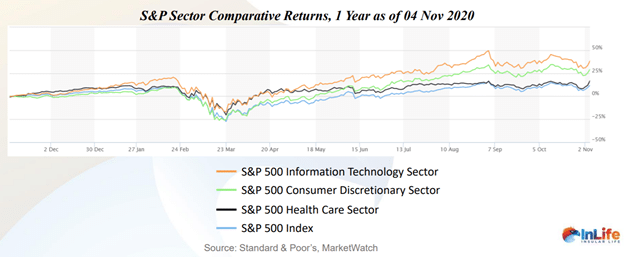 The top 10 holdings of the fund are Amazon.com, Microsoft, Mastercard, Apple, Visa, ServiceNow, SBA Communications, Alphabet, Costar Group and Adobe.
Here are the companies in the fund based on industry:
2. Dollar Opportunity Fund allows customers to participate in the potential of US Growth Stocks.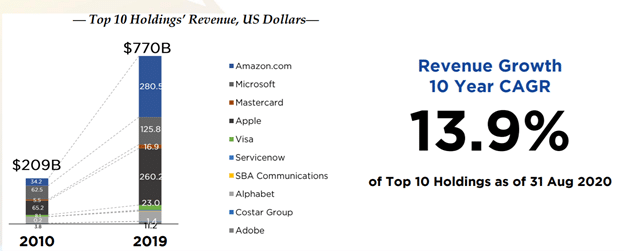 3. Peso to Dollar exchange rate is very low at this time. The Philippine Peso is expected to trade at 48.42 by the end of this quarter, according to Trading Economics global macro models and analysts expectations. Looking forward, we estimate it to trade at 49.05 in 12 months time.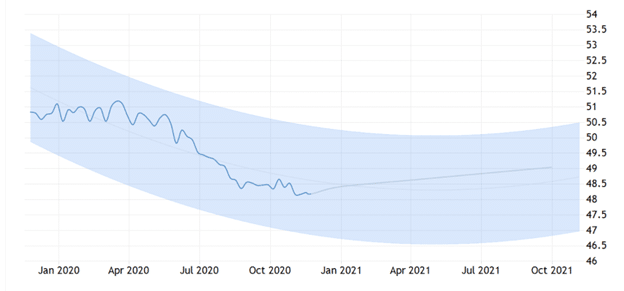 Source: Bloomberg
IN CONCLUSION:
One of the best ways to know if the fund is performing well if it beats the performance of the index. As seen below the fund continually performs better than the Index: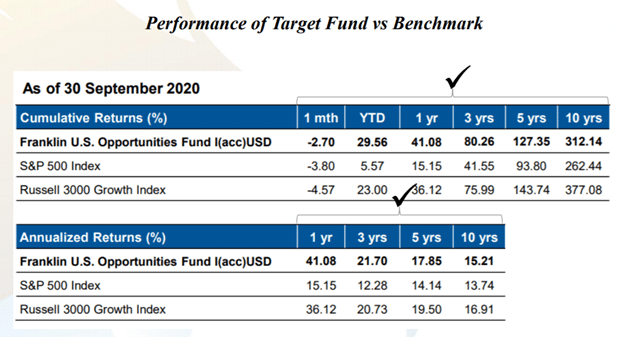 Based on the historical data above, investors who invested for at least 10 years will have earned 15.21% annualized returns. Wouldn't it be good to earn higher than what banks give for our dollar investments?
Accelerate the growth of your dollar funds to enhance your protection and reach your financial goals. Please talk to an Aetos Financial Advisor to see how this fund can DIVERSIFY AND GROW YOUR EXISTING PORTFOLIO OF INVESTMENTS.
Gaining from the strength of the US stock market is now possible with Dollar Solid Fund Builder, invested in the Dollar Opportunity Fund! Connect with your Financial Advisor today!