Share Now
Nowadays due to high inflation and budget concerns, people want affordable health insurance coverage. Here is a good offer from Insular Life. InLife has been established since 1910 and is the largest Filipino life insurance company in the Philippines. You can read a separate article on why InLife is one of the best life insurance companies in the Philippines here.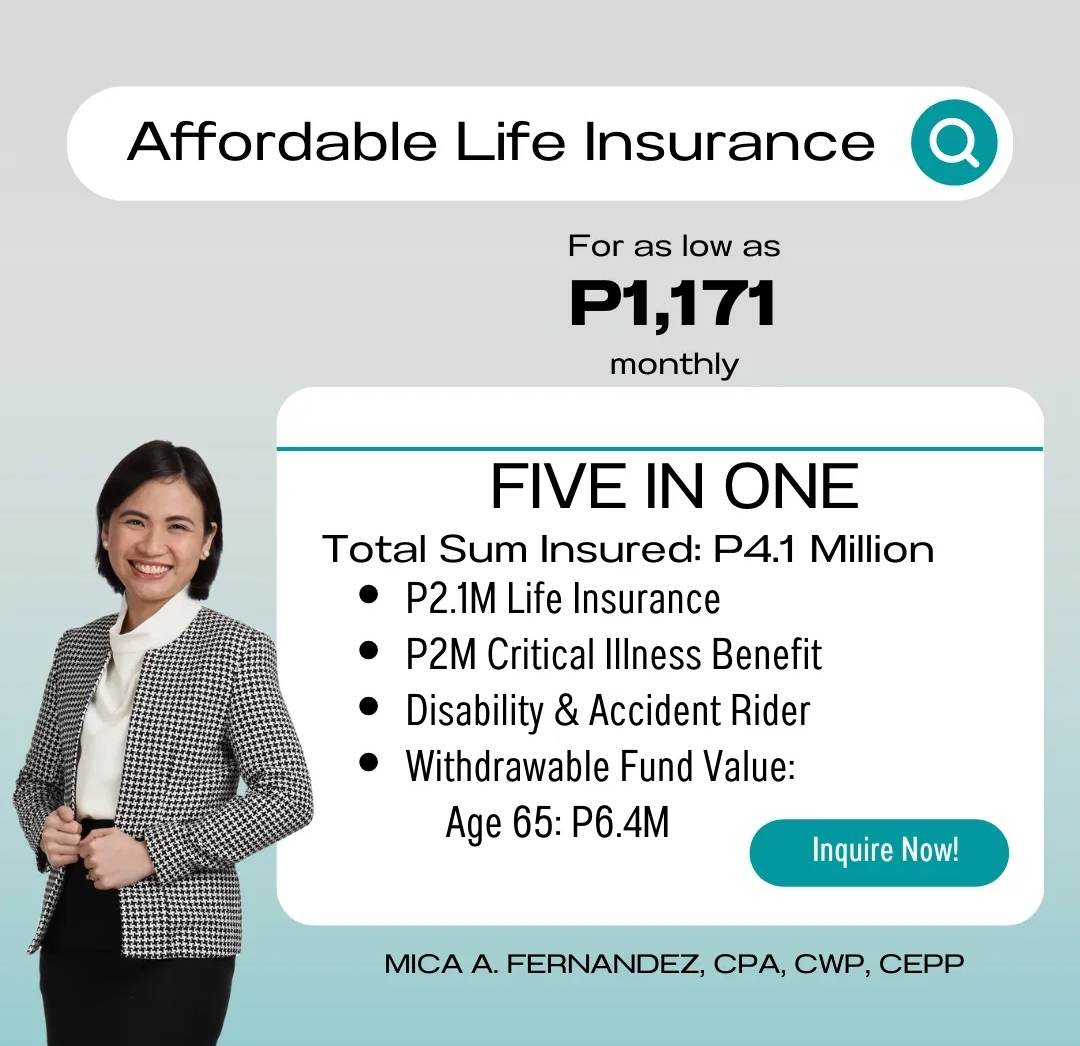 For all these Five Benefits:
Life Insurance
Critical Illness
Investment
Accident Rider
Disability Rider
It is only for P14,062 for year 1 payable Annual, Semi Annual, Quarterly or Monthly.
Below is the sample proposal for a 22 year old insured. Price will be a little higher if more than 22 years old. Details of benefits as follows: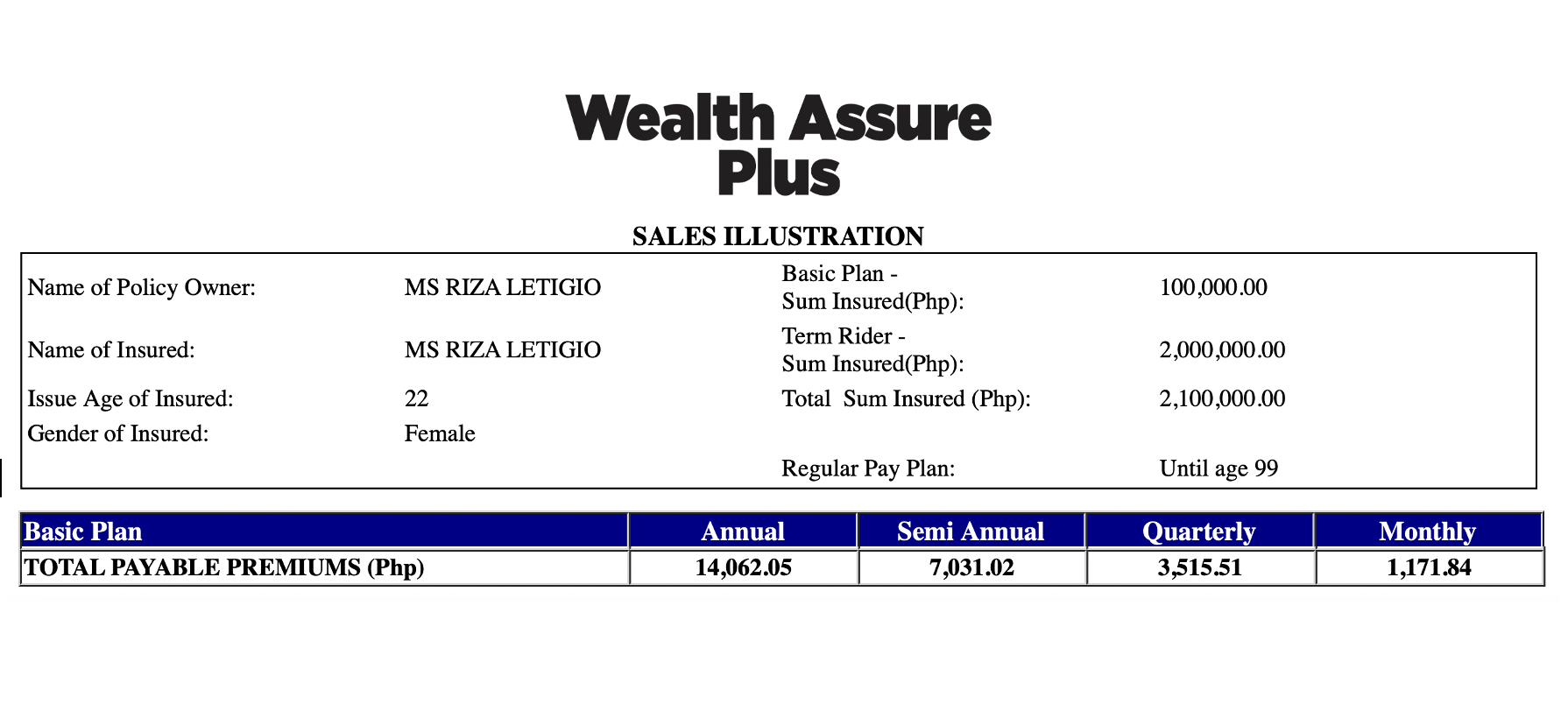 To understand the offer, let us take a simple scenario.
Let us say the client got the policy at age 22 and then got diagnosed of a critical illness at age 23. The client is entitled to get the following:
Critical Illness Benefit of P2 Million Pesos
Possible Waiver of Premiums if unable to work due to disability*
If the client dies at age 24 due (for whatever causes), then the family will get another P2.1 Million  making the total amount paid by InLife to P4.1 Million.
What if the client survives the critical illness? This means the client received P2 Million for the critical illness but will not be entitled to the P2.1 Million Death Benefit.
On top of the P2 Million critical illness the client can be able to receive withdrawable fund values amounting to:
AGE 60 – P3.8 MILLION

AGE 65 – P6.4 MILLION

AGE 70 – P10.6 MILLION
*This assumes a 10% average annual return
Further, you may also withdraw the funds before the said age as long as you do not withdraw all the fund value entirely in order to still receive the insurance benefits.
How To Purchase a Life Insurance Policy:
Read the details of the product
Take note any questions you still have after reading the product details
Talk to a Financial Advisor (send us a message at our facebook page https://facebook.com/aetosfinancial)
Wait for the final proposal in your email, then study the proposal
Ask your final questions about the proposal with your financial advisor
If already satisfied, fill out the online application form and pay the insurance via debit card/credit card/gcash/maya/7-11, etc. (you can also pay cash at the Insular Life branch nearest your)
Then wait for the approved policy contract to be given to you
What are you waiting for, ask for a proposal now from our friendly financial advisors, it's fast and easy!